Louenhide is proud to support women with breast cancer, through our partnership with Mater Chicks in Pink.
Breast Cancer is a disease that has touched the lives of many people you meet, wives, mother's, sister's, aunts, and friends and each with a story to tell. They are stories of resilience, heartbreak and ultimately a feeling of not being able to do enough to help the ones you love. In October 2021, Louenhide embarked on a new partnership with Brisbane based foundation, Mater Chicks in Pink, to raise awareness and much needed funds for women suffering from breast cancer.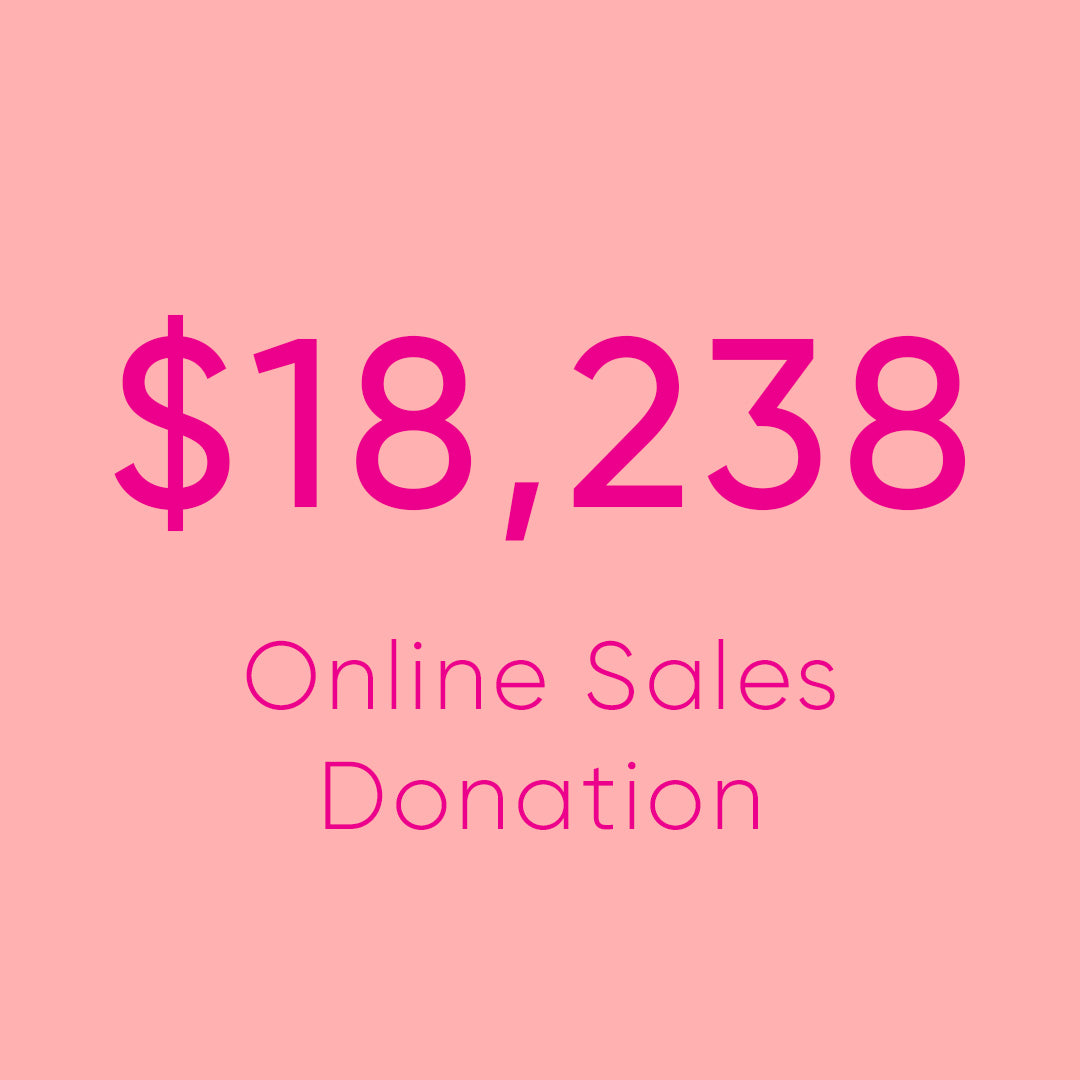 We are proud to say, since the beginning of the Louenhide x Chicks in Pink partnership in early October 2021, we have donated 544 cosmetic cases to women with breast cancer at Mater Brisbane and $18,238 from the proceeds of our online Chicks in Pink sales.
We've been blown away by the generosity and support of our lovely customers and wholesale stockists, as well as the Mater Foundation team, in our endeavour to promote the awareness this cause deserves. 
Often in life, we search for our purpose and it is collections like these that make us feel like we are making a difference.
Together with Chicks in Pink, Louenhide supply custom pink cosmetic travel cases every month to women undergoing treatment at the Mater hospital in Brisbane. The idea behind the cosmetic case was for patients to store their toiletries and other necessities while in hospital. It is our hope that this small act of kindness can spark some joy through an otherwise tough journey. In order to contribute essential funding, Louenhide x Chicks in Pink styles are sold online and through our selected stockists, with all proceeds of Chicks in Pink sales donated to the foundation.
By purchasing a Louenhide x Mater Chicks in Pink product, you are helping to support women going through difficult journeys with breast cancer. All proceeds from your purchase are donated to Mater Chicks in Pink. Your donation goes towards making women's lives that little bit easier; from cleaners to help at home, a new pair of swimmers with special bra cups, taxi vouchers and now most importantly, breast cancer research. 
Louenhide donate approximately 50 cosmetic cases per month, directly to women who have started their treatment journey in hospital. Our hope is that this small gift offers a little brightness to their day.  
If you would like to support this valuable cause, you can shop the Louenhide x Chicks in Pink collection online or through our stockists!
We will be releasing new Louenhide x Chicks in Pink styles later this year, stay tuned!
Shop Louenhide x Chicks in Pink Collection