Louenhide x Urban C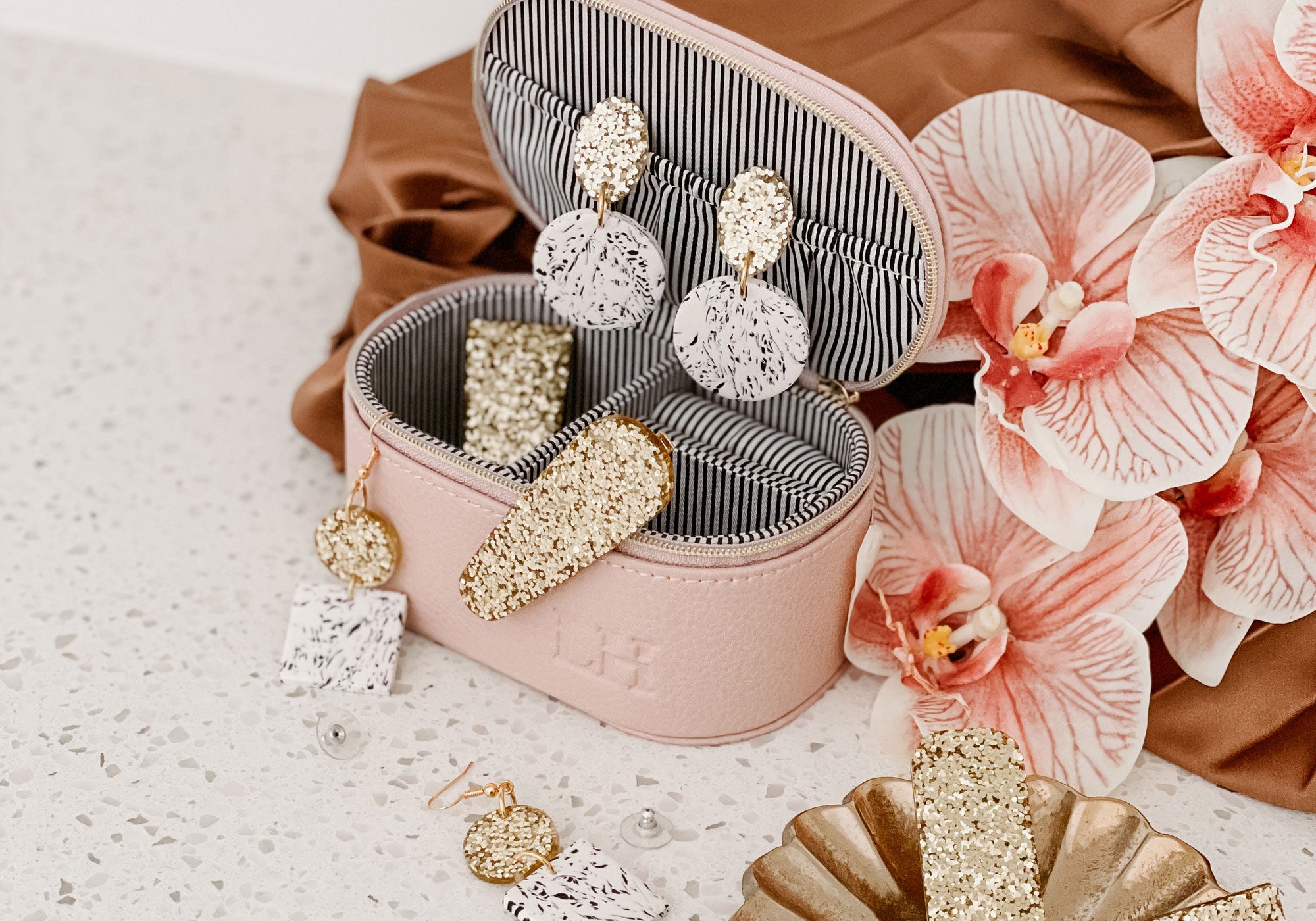 It's no secret that we LOVE jewellery here at Louenhide. So, when we stumbled across @urbancdesigns on Instagram we were keen to check out her wares. Beautifully made and just gorgeous (in case you're wondering!) Fast forward a few months and we're excited to announce our first Louenhide x Urban C Designs collab.
Small business owner, police officer, mum and total legend!

Meet the Maker: Courtney
Courtney is a complete perfectionist and creates her stunning, detailed polymer clay jewellery pieces from her newly relocated home studio in Coffs Harbour.
Courtney really comes across as a boots on the ground kind of girl, with the amazing ability to adapt to new situations and overcome challenges. From living in a rural NSW community for the first time and working as a police officer to moving to her new home in Coffs Harbour, she's no stranger to forming a new community. But Courtney explains she did have a tricky time adjusting to life in rural town Burren Junction,
"Having spent no time in the wild west, I relocated for love and soon found myself struggling with the huge lifestyle change, isolation and then the challenges of being a first-time mum."
Courtney started Urban C as a creative outlet when she was on maternity leave and desperate for a mental challenge,
"I found working with polymer clay to be really therapeutic; I love the whole process from colour mixing, to assembly and photography styling."
Louenhide x Urban C
We were so excited when Courtney said she would custom make some earrings for Louenhide! True to her perfectionist nature, Courtney poured over our website, creating earrings that encapsulated the essence of both brands. Timeless and uncomplicated, with a little bit of sparkle! When we asked Courtney what she was most inspired by with her work, she replied, "I am inspired by nature, Pinterest and even the patterns and colours of the clothing my daughter wears."
We hope you love these gorgeous new pieces as much as we do! You can find Urban C Designs on Instagram, @urbancdesigns or via her website Urban C Designs. Due to the bespoke nature of Courtney's products and her busy schedule juggling mother-hood and part-time police work on top of Urban C, her products are made in batches and are super limited. If you love a style, best to jump on it quickly!
If you would like the opportunity to win a selection of Louenhide & Urban C jewellery, head to our socials to enter!
Heidi & Lou x
---