Cosmetic Chaos (and how to avoid it)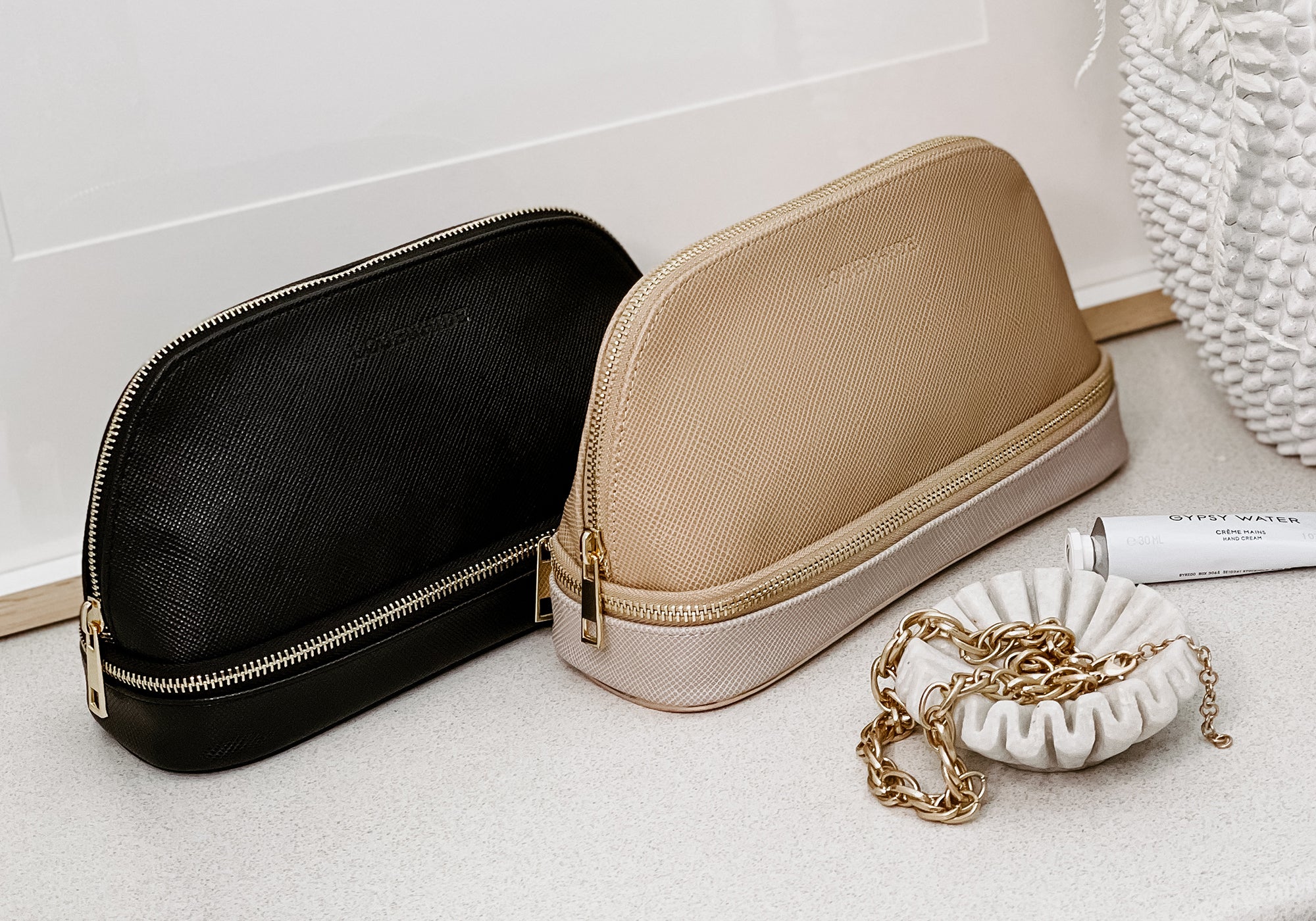 "Currently obsessed with: the freedom of organisation when there is chaos! "
Now let me explain what we mean as we're referring to this in relation to BAGS – specifically
cosmetic bags
and make up bags.  If your homes are like ours – there is A LOT going on. So much so that it can become chaotic and disorganised very quickly.
But here's the thing – we love calm, order and a perfectly-tidied home. However, we don't love how much time it involves and how it takes us away from doing much more enjoyable activities – such as going to dinner, swimming at the beach, watching Netflix or having a cheeky wine.
Our solution (at least for in our bathrooms and in our cars) – is simple. We are obsessed with cosmetic cases for any type of organisation in an instant. 
Too much make up and can never find what you need? Easy – split it into every day and occasional products and choose a different colour for each cosmetic case. Pink for everyday, black for those "special" products like lash extensions or that sparkly gold eyeshadow.
Perfume, shampoo bottles and face wash all fit snugly in our large wash bags like the
Maggie Cosmetic Case
and the plastic internal pockets help prevent spills. We love the
Rosie Makeup Bag
for its customised makeup brush pockets and separate compartments that help to keep items clean.

And rather than lug it all around in our bags all the time – we keep a smaller version in the car. Perfect for touch ups if you had to run out of the house in a panic to get to school pick up. Or you are about to start a ZOOM meeting while parked on the side of the road. Small purses and cosmetic bags are super versatile and help to store small items like lipsticks and lipgloss all in one place.



We know that Marie Kondo said less is more and everything must go (did she say that or is that just how we heard it?). But sometimes, it's simply easier and faster to organise what you have in a way that is easy to find and use. And takes the chaos out of your handbag, car and bathroom.


Cosmetic cases for calming the chaos! Plus, they come in gorgeous colours too!


Louenhide xx
---