Its a Jewellery Lover Thing...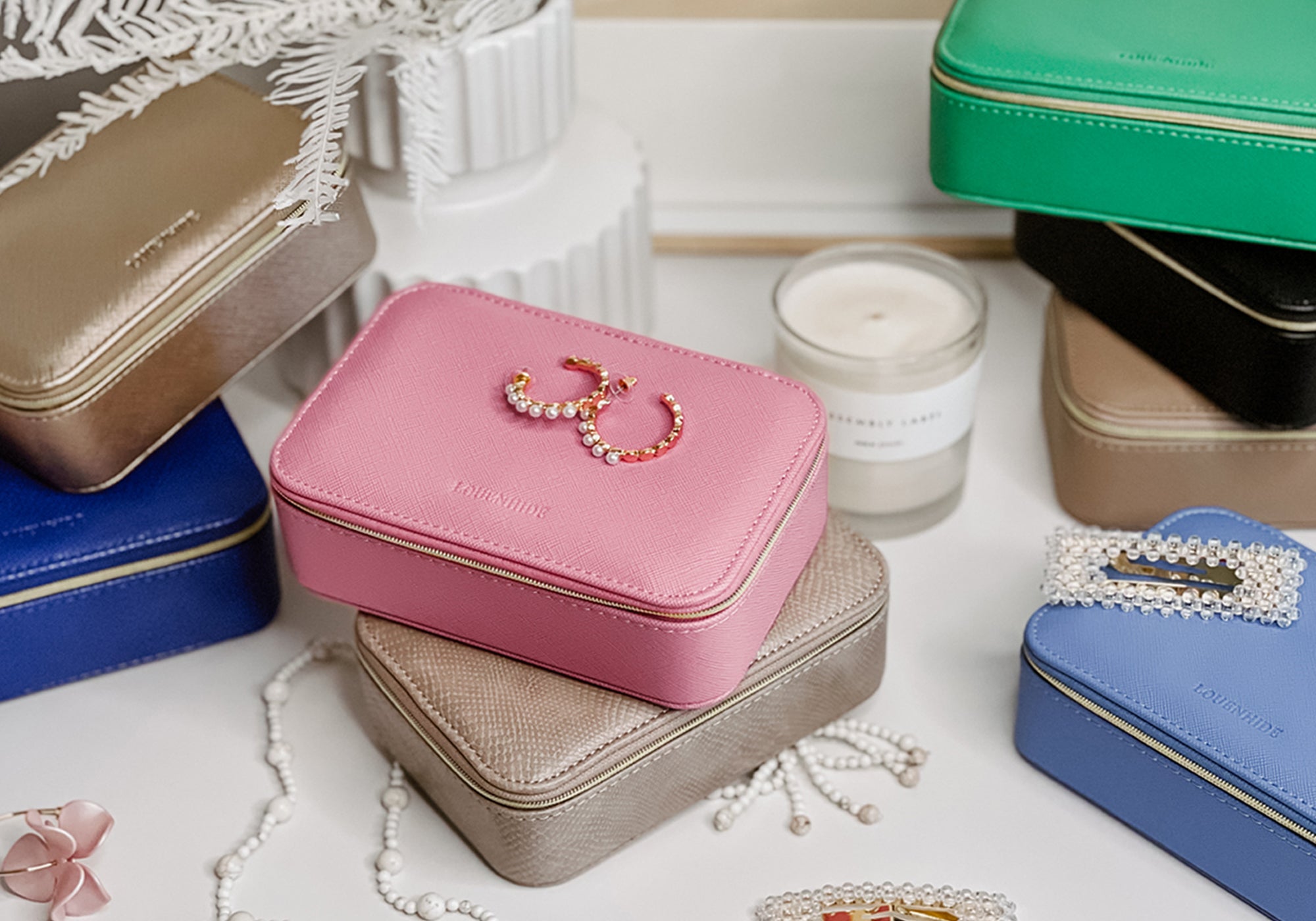 "So glad I finally have a solution to store my massive jewellery collection!"
LOU KENDALL


What can I say – I LOVE jewellery. All types, chunky and bold or delicate and understated. Seriously, I love it all!
I have a few special pieces that are the real deal and the rest of my collection is made up of fun & inexpensive pieces that I have amassed over the years. It really doesn't matter to me as long as I think it's the bomb. I'm sure you all see my huge engagement ring and diamonds in the photos (very lucky!), but then I can turn around and wear beads and feathers. Right now, I'm into watches and I've finally found a couple of brands I love.

My love for jewellery has always caused a bit of a problem when we're on a shoot or travelling. I have so many favourite pieces and I need to bring it all! I'm so glad we've finally come up with a solution to store my massive jewellery collection, with our Louenhide jewellery boxes.

I find I need lots of jewellery cases in all different shapes and sizes to store my pieces and keep them safe. Items can so easily get tangled or lost in the depth of a large cosmetic case, so I need easy access, compartments and little pockets to separate necklaces from earrings and bangles. It's so easy to store a mini jewellery box in my tote bag or travel bag and the structured base means it easily sits open on a bench.
For my small studs and delicate necklaces from Murkani and Nicole Fendel I immediately go to the oblong shaped Olive Jewellery Box or mini rectangular Suzie Jewellery Box for all their little compartments, elasticated pockets and ring rolls.
For my larger resin and polymer clay pieces from Urban C Designs and Emeldo Design I will be upgrading to the new rectangular Ellie Jewellery Box. It's fabulous; much bigger in size and will fit my extensive hoop collection, claw clips and all my new watches from Waldor & Co and MVMT.

The sweet round Sisco Jewellery Box has always been my go to for my precious diamond and pearl pieces from Canturi and Luone. It's small and the gorgeous shape looks super luxe.

For all the jewellery lovers like me out there, our new collection of Louenhide jewellery boxes is available online now! Discover gorgeous bright candy colours and luxe understated tones in all shapes and sizes. You'll feel super organised and ready for your next trip (hopefully soon!). Our little jewellery boxes are also perfect for gifting, think birthday's, bridesmaid gifts and Christmas.
Happy shopping!
Lou xx
---